Question: "Do you know of any programs that a hunter could take on whitetail deer antler scoring classes anywhere in Central Texas? We have a ranch that we are going to start selling buck hunts on next year and I would like to learn how to score a whitetail deer correctly. It will also help to be official since we will be charging by the inch. We want to make sure we know what we are doing."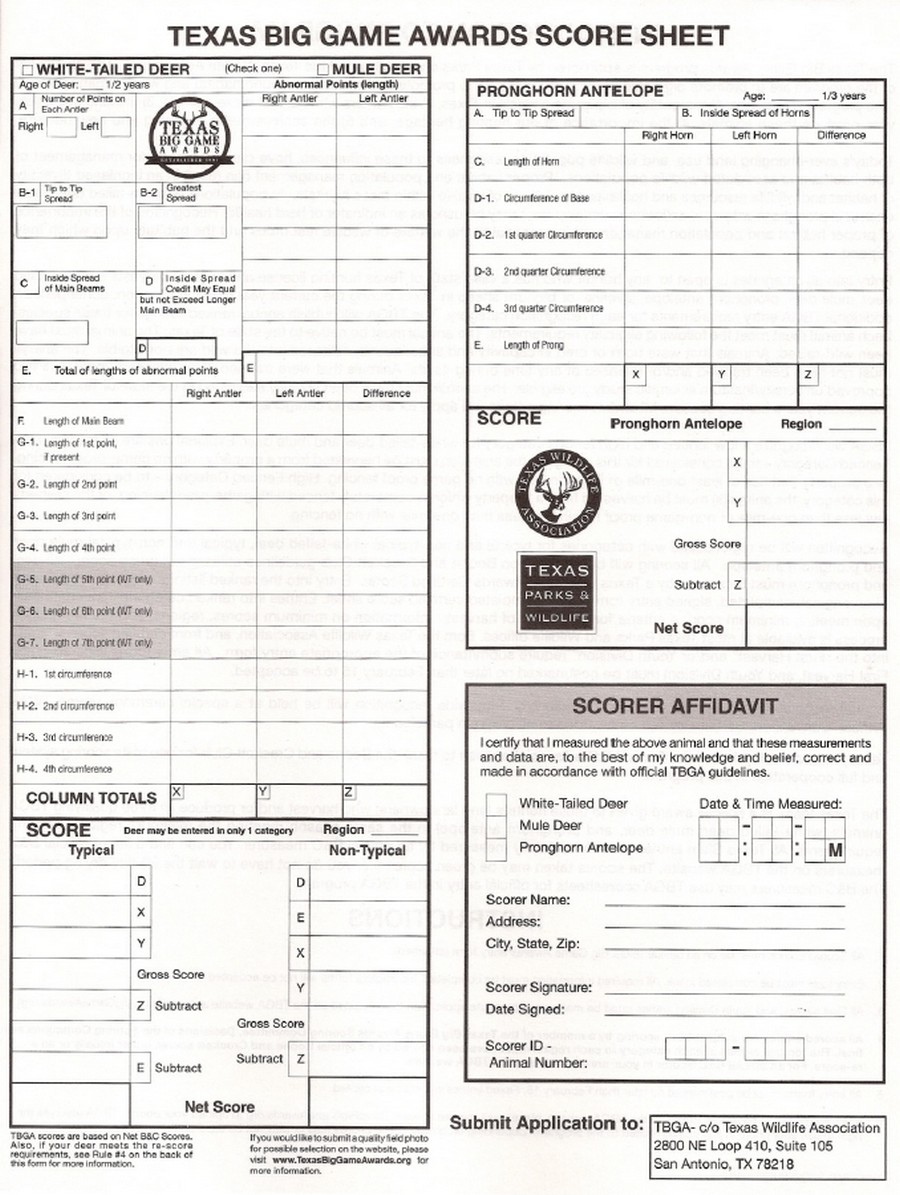 Deer Hunting Pros: My first recommendation would be to contact the Texas Wildlife Association (TWA) and then Texas Parks and Wildlife Department (TPWD) and ask about the next Texas Big Game Awards (TBGA) antler scoring school. The TBGA is a TWA program that TPWD helps administer. Each of them teaches how to officially measure whitetail, mule deer and pronghorn and come up with a gross and net score. It is a very good single-day learning session on antler scoring.
In addition, make sure to check out the Boone and Crockett Club's website and you can download their score sheets too. The TBGA uses basically the same one, which is in the photo above. Should be able to click on it and print. B&C has pretty detailed diagrams that will help as well.