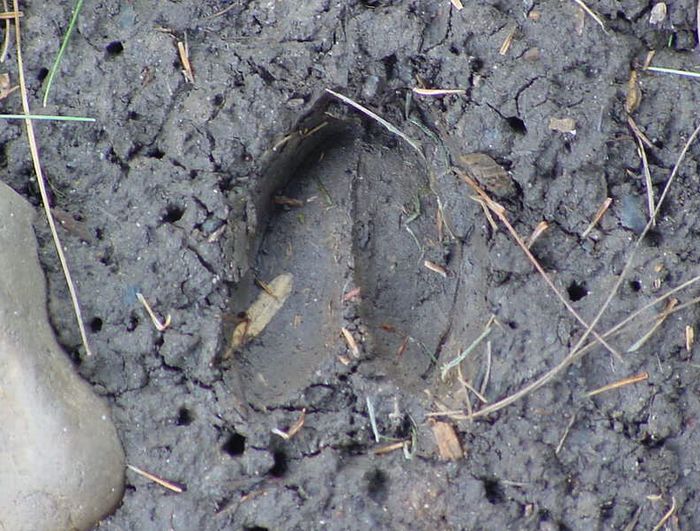 We used to deer hunt with a guy that always went way overboard with what ever he was doing, and whitetail hunting was no different. To make matters worse, this guy would talk non-stop about the huge bucks that he was hunting, yet he never killed anything. A good friend of mine had found a mule deer shed in Colorado with an astounding 34 inch main beam and a 16 inch tine and a 12 inch tine on it, so the idea was hatched.
A fellow hunter in our camp was very good at carving, so he carved us a huge deer track that was attached to a long pole. You can see where this is going. The footprint was an inch longer than any whitetail buck track that anyone has even seen. So we had the huge antler and the huge track, our deer hunting joke had legs (literally).
So the huge shed was left within 20 yards of his deer stand, and it took him several hunts in that stand before he even noticed it. I mean, really? Open your eyes, dude! To sweeten the pot, we made rubs on trees that were 18 to 20 inches in diameter and several scrapes that were 4 to 5 foot across. And, we of course lots of HUGE deer tracks.
This guy obsessively hunted what he called the world record 6 point the entire season before he received a tip on where his monster whitetail buck could be found. Needless to say, he got a lot of whitetail hunting in that year, and we got a lot of laughs. And he took it pretty good, too. That kept him quiet for a little while.