Question: "We are trying to manager the deer on our property to provide better whitetail deer hunting. For those that are feeding cottonseed, do livestock try to eat it? I had enormous problems in a couple of pastures trying to keep the cows out of the protein feeders last year. I was thinking of trying whole cottonseed instead of protein pellets this year in those pastures, but if they are going to try and get at the cottonseed as much as they do the protein pellets, I'm going to stay the course with the pellets. Let me hear about your cottonseed for deer management experiences."
Response: Cottonseed can be used as a supplemental protein source for whitetail, but my experience with it is it is labor intensive unless your are setup to handle it. Feeding cottonseed is very demanding during high heat and humidity. You will need a covered shed to store it under, tractor with front end loader to move it around or load onto trailer/truck to move around ranch to put in feeders.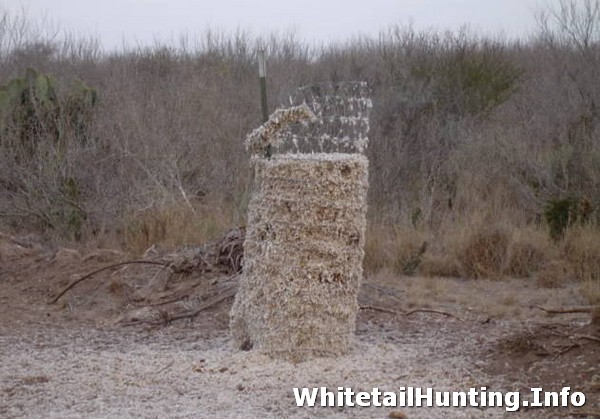 To get cottonseed, you will have to book it from cotton gins in advance and take everything that you order. It can be very hard to get deer to learn to eat it on some places, but this varies from ranch to ranch. It also has a chemical compound called gossypol that can impact deer breeding. Gossypol has caused sterility in bulls on feed, and literature says it can do the same to deer if fed at the wrong time. That would hurt the whitetail hunting, not improve it!
The bad thing about cottonseed is that during a drought it is hard to find. The use of cottonseed by those involved in deer management programs has increase the price in recent years, but it is high in protein (20 percent plus), high in fat and also in fiber and is as close to a complete feed as one can get but lacks key minerals. A lot of ranches use it and deer will come to love it. Many properties feed it from February through September and have zero problems during the rut.
All livestock love cottonseed. I have seen feral hogs try to eat it, but research has found that if they eat too much is will kill hogs. Cottonseed is weather resistant due to the natural oils in it, but if it does rain it will sprout. Deer will also eat the cotton plant. You can make a cottonseed feeder using 2 inch by 4 inch welded wire that is about 4 to 5 feet tall and creating a round circular column (about 24 to 30 inches in diameter). All you have to do is dump the cottonseed in and the deer will eat it right through the wire.
Do not provide free-choice cottonseed during the whitetail hunting season or it will decrease daylight deer sightings. It could also impact the sterility of your bucks. Remove all cottonseed from the field at least 60 days prior to the rut.