The whitetail deer hunting season in Texas has started off so-so after a better than average year for rainfall and natural forage. In fact, I think the good habitat conditions across much of the Lone Star State are making the deer hunting this fall downright difficult. October was pretty cool, but November for the most part was much warmer. I hunt in Mason County and have seen very little rutting activity to date. The deer I do see appear healthy, but it seems like there has not been a true-to-form deer rut yet even though I have seen some sporadic chasing by bucks.
I'm not sure what is going on, but the deer hunting has been tough. In fact, my buddy in Lampasas County agrees with the the "half-ass" deer rut. It has been strange that hunters across Central Texas have not seen the heavy rut observed during 2008 and 2009 even though bucks have been chasing does here-and-there throughout the entire month of November.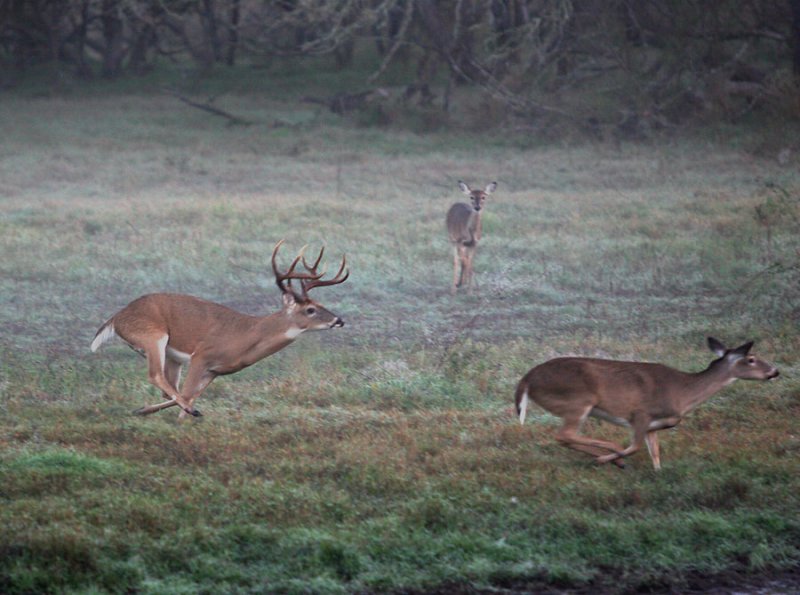 In some areas, hunters are reporting seeing nothing going on while other ranches just down the road are seeing bucks right on top of does. As far as what I have seen in the field while whitetail hunting, the highest level of rut activity was around mid-November. Whitetail hunters on our deer lease saw a few bucks chasing during opening weekend and Thanksgiving, but it's not been widespread. My feeling is that the majority of the rutting activity is over for the year, but there will still be some bucks chasing into late December.