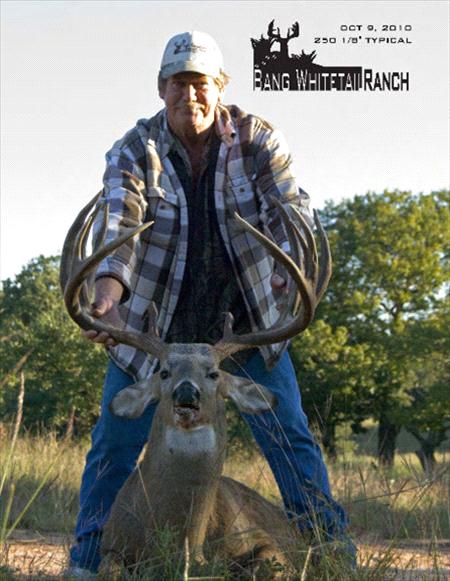 The central part of Texas is know for high deer populations, but not necessarily big deer. But that may be changing. It looks like the Hill Country region of Texas is on the map and making history with a big whitetail buck! On Saturday, October 9th, a whitetail buck was shot near Fredericksburg, Texas, and is likely to become the new world record SCI typical whitetail buck.
The monster buck was harvest on the Bang Whitetail Ranch and the deer gross green-scored 253 2/8th inches gross. The big buck netted out at 250 1/8th inches. Now that is what I called record-breaking whitetail buck! In addition, biologist estimate the big deer to be only 4 1/2 years old.
I suspect this big whitetail is older that 4.5 years because deer that eat a lot of protein do not show as much tooth wear as deer that eat primarily native plant forages. Without natural tooth wear, it is even more difficult to age deer accurately. But age really does not matter at this point — it's dead!