The day of November 18, 2014 will be one that hunter Larry Bartek will never forget. He was deer hunting on his 300 acre Atascosa County property when he managed to harvest a free-range monster of a buck, even by Texas standards. Bartek knew the deer was likely in the area and had been giving it his best to close the deal all season long. His efforts finally paid off with a once in a lifetime big buck when he squeezed the trigger.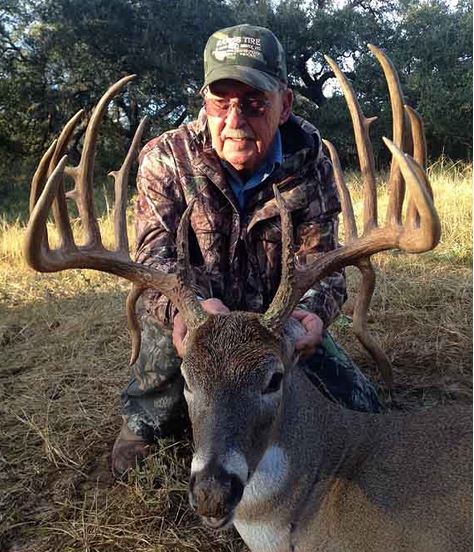 Source: "I hate to wound a deer," he said. "So to shoot this buck perfectly was important. There was no ground shrinkage." Bartek immediately showed the buck to neighbors and was relieved everyone had nothing but kind words for him about harvesting the buck.

"They were all so good about it," he said. The buck has been scored by two deer contests, with a final gross Boone and Crocket score of 224 7/8 nontypical.
I can only imagine that those hunting on lands neighboring this relatively small ranch in Atascosa County where Bartek was hunting will be having nightmares about "what could have been" had they managed to encounter this brute. Hopefully they will find comfort in knowing that his genes are still out there.