Question: "My buddy and I have been whitetail deer hunting in Coryell County for about four years now. Our deer lease has been pretty good in past years buck we just are not seeing many bucks right now. Do you know of anyone that deer hunts in this area? Are they seeing any deer, bucks, etc.? We were looking forward to a good whitetail hunting season because we let some bucks walk, but now we are just not seeing them?"
Whitetail Hunting: An acquaintance of mine got on a deer lease not too far east of Turnersville this pas year. Like many of the places in Coryell County, his lease is just really thick cedar with some mixed live oak and elm. From his game camera photos, he has seen some middle-aged 8 point deer and one solid 10 point buck that is mature. This deer will allegedly go almost 140 B&C.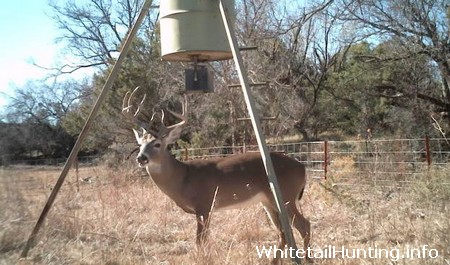 Coryell County is known for some good bucks. Fort Hood, specifically, has produced some good deer over the years. That place usually has a couple that make the Texas Big Game Awards every year. Another guy that hunts on the west side of the county said that the bucks have already separated. No more groups. Of course, that's what usually happens after mid-October.
In San Saba and Lampasas County we know that bucks are were hitting feeders up to the start of the month, but the recent rains and acorn drop has meant deer are not moving much. Game cameras are sitting idle right now until burn through all the green and high-fat acorns. I don't think they are even eating protein up there right now.
Don't let all of that discourage you though. If you had good bucks on your lease last year then the deer hunting will be okay. Most of the deer are not using feeders right now. Wait a few weeks and deer activity will pick up. The Coryell County rut typically takes place the first couple of weeks in November. Hopefully you can be out there when it happens. If not, wait until the late season and those big old bucks will be back on the feeders when it's good and cold and the rut is over.