Question: "Got a new deer hunting lease in Brown County, Texas, this year and am looking forward to chasing whitetail. I will be getting to head to my deer lease this coming weekend for the very first time this year. Not familiar with rut activity up there, so looking for a little help. Has there been any rut activity seen, or did I already miss it being that it's late November? Thanks for any hunting help you can give me."
Response: I work with several ranches in Callahan, Taylor, and a few others counties up that way. Most of the whitetail rutting activity is usually observed around the last week of October or the first week of November. We actually saw a lot of bucks chasing earlier in the month, so the primary rut is, unfortunately, over in that part of Texas. But don't let that stop you from getting in the field.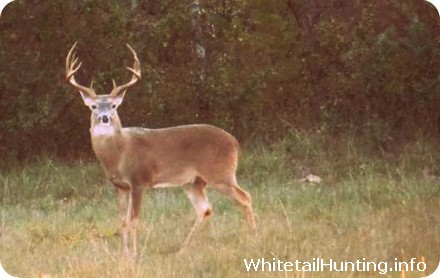 The second whitetail rut is just around the corner. Any does not bred during the first cycle will come back into estrus 28 days later. This cold snap should have the bucks on their feet and moving, whether it's related to their search for food or if they are roaming and looking for the ladies.
The deer hunting in Brown County can be pretty good. We used to hunt a property up there for about 6 years, but ended up getting on another property because it worked out that I could hunt with some of my family and very good friends. It can vary up there, but it you've got deer habitat then hold on because there will be some good hunting in the next week or so.