With white-tailed deer hunting seasons across the country ramping up soon there is no better time than now to mention safety, tree stand safety in particular. Have you been prepping for deer hunting all summer long, but safety has yet to cross your mind? Well, it's ideal that tree stand safety be considered before the start of deer season.
"Each hunting season we see people getting seriously hurt after falling from a tree stand during the archery and gun season," said Dave Stowe, an official that follows hunting accidents across the US. "A little prep can help avoid most injuries and fatalities experience by our whitetail hunters."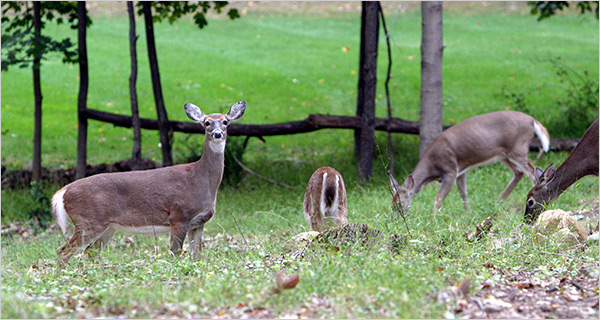 Taking simple precautions can prevent injuries and ensure that hunters return home safe and sound. Tree stand safety recommendations include:
Check belts, chains, bolts and attachment cords for damage and wear before use.
Be sure to select a healthy, straight tree for your tree stand.
Use a full-body safety harness properly at all times.
Set up the stand with another person, or at least let someone know where you're setting up ahead of time.
Bring an emergency signal device, such as a cell phone or a whistle.
Never carry anything as you climb — use a haul line to raise and lower equipment.
Maintain three points of contact when climbing up or down a stand (most falls occur during this time).
Don't exceed manufacturer's maximum height or weight settings.
"Tree stand hunting accidents are for the most part avoidable," Stowe state. "Each and every hunter should conduct a safety check of their tree stands at the start of every whitetail hunting season." It's good advice to take, especially if you plan on hunting next year, and the year after that.